Rentals in May, June, July, August and September only weekly.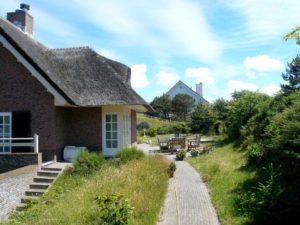 Located in the exclusive area 'South Dunes' of Noordwijk and only 100m from the beach, you will find this comfortable studio apartment in the basement of a lovely house.Accessible via a private entrance through the sunny back terrace you will enter the studio of approx 90m2, which has been tastefully decorated by the owner. The apartment has a comfortable sitting area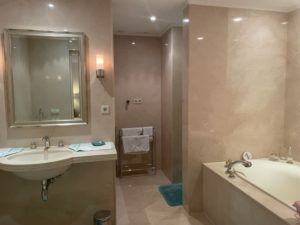 with sliding doors and a TV, internet, video and radio CD player, a de-luxe kitchen with several built-in appliances, a cooking island and a luxurious marble bathroom.
In the back of the studio you will find two comfortable beds with electric controls. The luxurious bathroom is entirely done in marble and is equipped with a bath, basin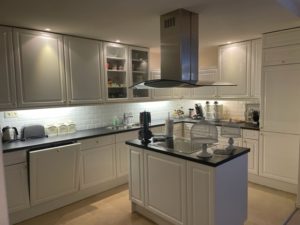 and a separate shower room. Comfortable towels and bedding will be sufficiently available.
The rear garden and terrace are fully at your disposal, whilst the beach is only a short walk away. On the rear terrace you will find a table and chairs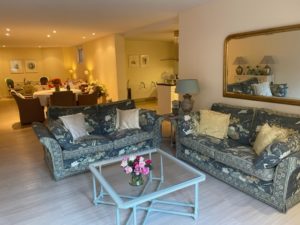 where you can sit outside to have a drink or dinner. You will just walk in your robe to the beach. Our guests have at their disposal several lounge seats. If you're not at the beach, you can relax by the appartment in the sun or shade.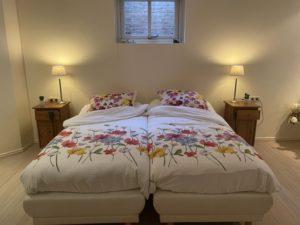 Noordwijk itself offers a wide selection of restaurants and bars and the shopping street is within walking distance. A supermarket is located within driving distance, and cities such as Leiden, The Hague, Haarlem and Amsterdam are easily accessible.
The owner of Brise de Mer will do everything to offer a pleasant stay:
Parking is available on site.
Dogs are more then welcome.
For your friends we offer an extra room with double bed for € 75 per night.
Click here for the latest price list 2023
---
Book now | Email irenevandenes@oknes.nl | Call or WhatsApp +31 6 53 66 76